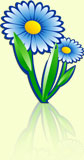 The Shri Ghanshyam Dubey Degree College is a dynamic, learning-centered educational institution, with a faculty and staff who are dedicated to student success, teaching excellence, and community service.The College recognizes each individual's career as a calling from God.

Shri Ghanshyam Dubey Degree College a radical group of socially oriented people for the regeneration of the Indian society - Politically, intellectually, emotionally and spiritually. He had the strong conviction that salvation lay in educating the masses. The rich and poor, the literate and the illiterate, the atheistic and the agnostic were one and all influenced by Shri Ghanshyam Dubey College , the followers felt the best way to crystallize his ideals was to lay the foundation of the College and later on college to commemorate the great leader. In 1997 the Swami Saran College Trust and management Society was registered in Suriyawan,Sant Ravidas Nagar,Bhadohi (U.P)
OUR CAMPUS SUBJECTS>

Hindi

Sanskrit

Sociology

Economics

Polilic Science

Psychology

Ancient History

Home Page

About us

Gallery

Message

Faculty

Contact Us
© Copyrights Shri Ghanshyam Dubey 2010. All Rights Reserved.
Goyals Software Solutions (P) Ltd.